After sending Abraham Oladipupo the loan of ₦₦77,325.00 that he did not apply for, OKNaira, an online loan application, told him to pay back ₦120,240 in six days
OKNaira insists that Oladipupo must repay the loan with interest despite admitting that he did not apply for the loan
Oladipupo sent the money back to OKNaira's account but the online loan application threatened to shame him for returning the money without interest
PAY ATTENTION: View precisely selected news for you ➡️ find the "Recommended for you" block on the home page and enjoy!
Ibadan, Oyo State – Abraham Oladipupo, a Nigerian resident of Ibadan, Oyo State, has raised alarm after he got a loan of ₦77,325.00 from an online application, OKNaira, without applying.
On Saturday October 22, Oladipupo shared the details of the ₦77,325.00 alert he got from the loan app on his Facebook page.
Trouble for commuters as Lagos drivers lament extortion, threaten to boycott roads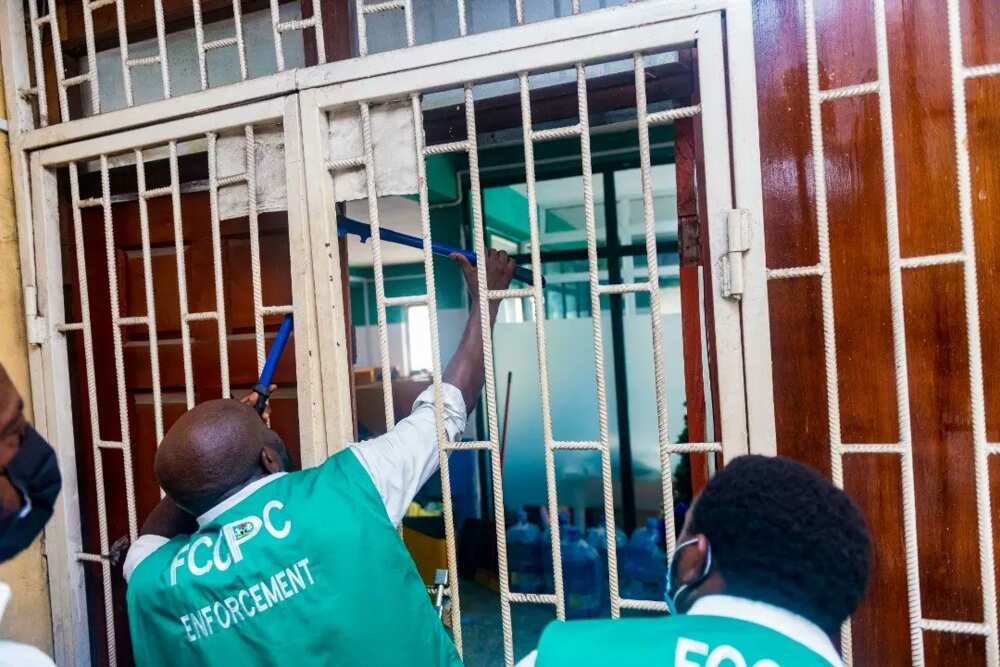 I never registered on OKNaira app, says Oladipupo
Having never registered on OKNaira let alone applied for a loan, Oladipupo said he quickly searched for the app online and sent an email to notify them of the warning .
PAY ATTENTION: View precisely selected news for you ➡️ find the "Recommended for you" block on the home page and enjoy!
OKNaira replied that he registered on their app in February 2021 but did not apply for a loan.
However, the system, according to OKNaira, should have "disbursed" the loan when Oladipupo's "quota was calculated".
You can't pay back the money without interest, you have to pay back ₦120,240 in 6 days, OKNaira tells Oladipupo
Despite admitting that Oladipupo did not apply for a loan, OKNaira said he could not return the money without the interest.
He was told to repay ₦120,240 in six days.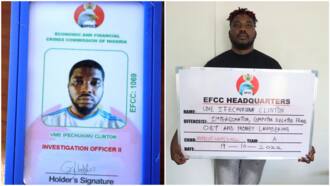 Photos emerge as fake EFCC operative swindles Belgian N19m, commission takes action
Oladipupo returns money, OKNaira threatens to embarrass him
Confident that he did not apply for a loan, Oladipupo returned the money credited to his account to OKNaira without adding any interest.
When he sent them an email informing them that their money had been returned, OKNaira said Oladipupo should wait to be disgraced.
"No cell line to call, no representative, when I replied that their money was returned to them immediately, they simply told me to wait to be a disgrace…. Adding that I should do better and do business with the money before the 7 days passed," Oladipupo said on Facebook.
Read the full Facebook post here:
Oladipupo is not the only victim of OKNaira
A quick search on Twitter indicates that some other Nigerians have received loans from OKNaira without applying.
Bigsam Oluseun, @BigsamOluseun, tweeted at the Central Bank of Nigeria (CBN) to complain about a similar issue on Wednesday, September 14.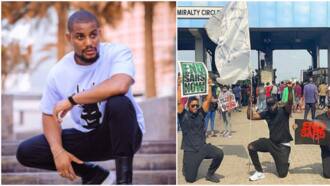 "Lekki toll plaza should be renamed and become free": Actor Alexx Ekubo on EndSARS memorial, shares photo
The tweet reads:
"@cenbank Good day, please, I urgently need help because one of these loan applications (OKNAIRA) keeps sending me funds without requesting for them.
"I paid back the first time and then the process was repeated again. I sent several emails to the organization about the Automatic renewal pro.."
Another Twitter user, life, @ife94538472, tweeted at the EFCC:
"@officialEFCC @officialEFCC we need you to help us look into the activities of oknaira loan app. People are complaining about forceful crediting of customers with loans they didn't ask for, we need you please before they reap where they don't did not sow."
Tolulope, @Toluwalophe, tweeted:
"There is this loan app called Oknaira that paid out 10,570 into my account without me applying for a loan.
"I don't even have their app on my phone and funny enough they claim CBN can't do anything about it and lo and behold, when I sent emails to the email address provided by cbn for customer complaints I got no response not and no action was taken. take."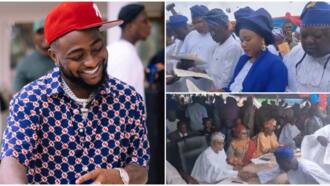 "Dem sef wears clothes, one month chairman": Davido trolls heavily with new sworn in chairmen in Osun state
The Illegal Activities of Online Loan Programs in Nigeria
For several months, the federal government, through the Federal Competition and Consumer Protection Commission (FCCPC), has been making efforts to rein in the operators of online loan applications in Nigeria.
In March 2022, the FCCPC raided at least seven digital loan companies operating in Lagos over 'possible violation' of consumer rights.
The operation led by the commission's boss, Babatunde Irukera, was in response to several complaints of malpractice on the part of the lenders.
Source: Legit.ng